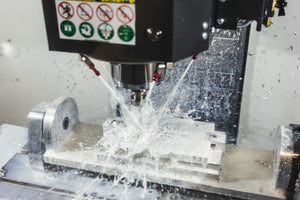 STEP 1 - MILLING
Our shift knob cores are machined out of 6061 Aluminum, while the outside scales are machined from G10 ( a material commonly used on higher-end knives).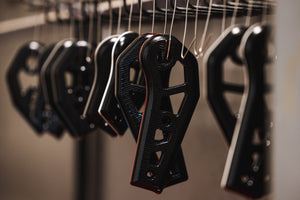 STEP 2 - POWDER COATING
The aluminum cores are sent off for powder coating while the g10 scales are sandblasted and dipped in mineral oil to bring out their color.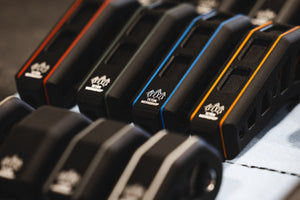 STEP 3 - ASSEMBLY
The scales are then attached to each side of the aluminum core and are then ready to ship out.